Matt Matiasovic
DVM MSc PGCert DipECVS MRCVS
Diplomate, European College of Veterinary Surgeons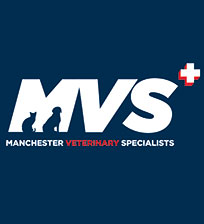 Matt is a European Specialist in Small Animal Surgery with over seven years of international experience at the referral level.
He qualified as a veterinary surgeon from the University of Medicine and Pharmacy in Slovakia in 2011. He then completed internships in Specialist referral centres in Germany and the UK, and held the position of senior orthopaedic surgeon at Highcroft Veterinary Referrals in Bristol from 2019 to 2020.
Matt completed his small animal surgical residency at the University of Bristol in 2019 and became an ECVS Diplomate at the beginning of 2020.
From 2020 to 2021 Matt held the position of Head of Surgery at a multidisciplinary referral centre in The Netherlands, before returning to the UK to work with the Specialist team at Manchester Veterinary Specialists.
He enjoys all aspects and challenges of referral orthopaedics with a particular interest in elective joint surgery and fracture management.