Raquel Salgüero Fernández
Lda.Vet MA DipECVDI MRCVS
RCVS Specialist in Veterinary Diagnostic Imaging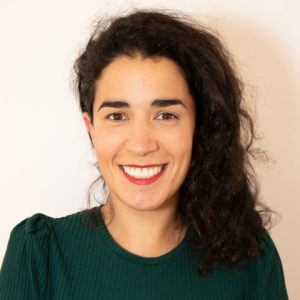 Raquel is a Diplomate of the European College of Diagnostic Imaging and a RCVS recognised Specialist in Diagnostic Imaging. She is also a recognised specialist in Diagnostic Imaging by the Asociación de Veterinarios Españoles Especialistas en Pequeños Animales (AVEPA).
Raquel graduated from the University Complutense of Madrid (Spain) in 2006. After working for 4 years in private practice in Spain and the UK, she undertook two internships, one in a private referral centre and the second one at the University of Cambridge whilst doing a Master's in veterinary education and teaching.
Raquel then undertook a Residency in Diagnostic Imaging from 2012 to 2015 at the University of Cambridge, gaining her Diploma of the European College of Veterinary Diagnostic Imaging in 2015. She has worked as a Specialist Radiologist in several referral hospitals in the UK and moved to Spain in 2017, where she is an Assistant Professor at the University Complutense of Madrid, works as a radiologist in a referral hospital and she is a Teleradiology Consultant with Vet Oracle.
Raquel has written several publications in national and international journals and has participated in several imaging courses and conferences. She has experience in all diagnostic imaging modalities in small animals, with special interest in neuroimaging, thoracic and abdominal ultrasound and CT angiography.