Tim Sparrow
BSc(Hons) BVM&S DipECVS MRCVS
RCVS Specialist in Small Animal Surgery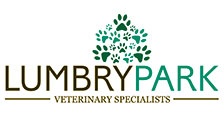 Tim graduated from Edinburgh University in 2001, where he also completed a Small Animal Internship. He then spent 8 years in general practice in Scotland, Ireland and London. In 2009 he commenced a residency programme in Small Animal Surgery at Liverpool University, which was completed in 2012, and has continued to work in referral practice ever since.
Tim joined Lumbry Park Veterinary Specialists in 2016, where he helped grow the orthopaedic service before becoming Clinical Director, alongside Colin Driver, in December 2019.
In 2022, Tim became a Diplomate of the European College of Veterinary Surgeons.
Tim enjoys all aspects of orthopaedic surgery and spinal surgery. He particularly enjoys fracture repair and the challenges they present. He also particularly enjoys total hip arthroplasty and the outcomes that can be achieved for those patients.
Tim is a visiting lecturer at the University of Surrey.