César Sanchez-Jimenez
DVM MRCVS
Resident in Diagnostic Imaging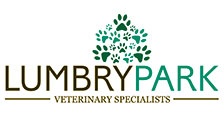 César graduated from the University of Extremadura (Spain) in 2015. He then worked as a first opinion vet for CVS and completed a rotating internship at a referral practice in Cambridgeshire, followed by a further year as a hospital vet and locum veterinary ultrasonographer. During this time, he completed an Advanced Veterinary Practitioner Certificate in Diagnostic Imaging.
After nearly two years as veterinary ultrasonographer at Lumbry Park, he moved into a residency position in diagnostic imaging in 2022.
Cesar enjoys all aspects of diagnostic imaging, with a particular interest in vascular ultrasonography and CT in oncology patients.