Denise Moore
MA VetMB CertVOphthal VN MRCVS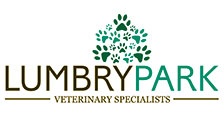 Denise graduated from the Cambridge Veterinary School in 1990 after which she spent several years mostly in small animal practice. Denise obtained her Certificate in Ophthalmology in 1995 and joined the Royal Veterinary College in 1998 where she studied towards a Diploma in Ophthalmology. She has worked purely as a veterinary ophthalmologist since 1998.
Denise joined Lumbry Park in April 2020 having spent the previous 17 years at the Veterinary Hospital in Worthing, West Sussex, running their busy ophthalmology referral service. Prior to that Denise spent eight years working in the ophthalmology department at the Royal Veterinary College in London; three years as a resident and five years as a staff clinician. She also ran an ophthalmology referral clinic at a private Veterinary Hospital in Wanstead, London one evening a week for 12 years.
Denise is interested in every aspect of ophthalmology but especially in corneal and cataract surgery.