Joanne Michou
MA VetMB DipECVAA MRCVS
RCVS Specialist in Veterinary Anaesthesia and Analgesia.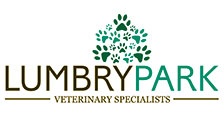 Joanne graduated from the University of Cambridge in 2006 and following this spent time as an equine intern and in general mixed practice.  She became a Diplomate of the European College of Veterinary Anaesthesia and Analgesia and gained her RCVS Specialist status following residency training, again at the University of Cambridge.
From 2011, Joanne developed and oversaw the anaesthesia and analgesia service, as head of service, at a new multidisciplinary specialist referral hospital in the UK.
Joanne was on the Executive Committee of the Association of Veterinary Anaesthetists (AVA) between 2013-2016, was supervisor of the internship programme in 2017-2018 and was a member of the clinical advisory board in 2018 at Lumbry Park Veterinary Specialists.
Joanne joined Lumbry Park Veterinary Specialists as an Anaesthesia and Analgesia Specialist in 2016.