Karla Borland
MA VetMB DipECVAA MRCVS
RCVS Specialist in Veterinary Anaesthesia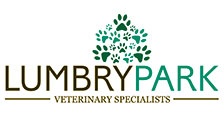 Karla is an RCVS and European Specialist in Veterinary Anaesthesia.
Karla graduated from The University of Cambridge in 2011 after which she worked as an ambulatory vet for an equine practice in Yorkshire, before enrolling for a residency in veterinary anaesthesia and analgesia at the University of Edinburgh, in 2012. On completion, she moved to London to work at a Specialist referral centre.
Prior to joining Lumbry Park Veterinary Specialists in August 2020, Karla was Head of Anaesthesia at a large multidisciplinary Specialist centre in Hampshire. She is particularly interested in the management of chronic pain.