Richard Whitelock
BVetMed DVR DSAS (Orth) DipECVS FRCVS
RCVS Specialist in Small Animal Surgery (Orthopaedics)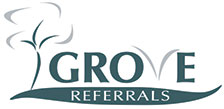 Richard joined Grove Referrals in September 2019 from his previous role as Director of Surgery at the University of Cambridge Veterinary School.
Richard graduated from the Royal Veterinary College in 1989 and after a period in general practice he worked in one of the first small animal referral hospitals in the UK. He subsequently studied radiology at the Royal Veterinary College which acted as the springboard to seek and secure a surgical training position at the Veterinary School, Cambridge University. Following successful completion of surgical training, Richard went on to co-found what became a hugely successful private referral practice where he led the orthopaedic service for 18 years.
He became an RCVS recognised Specialist in Small Animal Orthopaedic Surgery in 1998 and is also recognised as a European Specialist in Small Animal Surgery. Richard's impressive achievements include former Presidency of the Europe College of Veterinary Surgeons (2011) and Fellowship of the Royal College of Veterinary Surgeons (2017). RCVS Fellowship is awarded to distinguished veterinary surgeons in recognition of their excellence and on-going commitment to using their experience and knowledge to enhance the profession further.
He adds considerable expertise to the team with professional interests including joint replacement, elbow dysplasia, cruciate ligament injuries, fracture repair and arthroscopic surgery.