Shaun Calleja
BVetMed MRCVS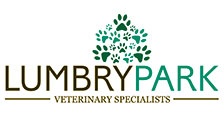 Shaun is a residency-trained clinician in small animal internal medicine. He obtained his veterinary medicine degree from the Royal Veterinary College, London, in 2008.
During his studies, Shaun also completed a one-year intercalated degree in microbiology at the University of Liverpool. Shaun subsequently worked in a first-opinion small animal practice for several years, after which he undertook a rotating internship at the Animal Health Trust. This was followed by a three-year residency in small animal internal medicine, which he completed in 2021.
Shaun is interested in all aspects of canine and feline medicine. Having recently joined Lumbry Park Veterinary Specialists, he is eager to work with the team and referring vets to continue providing the best outcomes for patients and their owners.