Simon Gilbert
MA VetMB CertVR CertSAO MRCVS
Advanced Practitioner in Small Animal Orthopaedics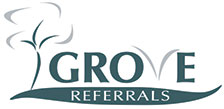 Simon is an RCVS Advanced Practitioner in Small Animal Orthopaedics. He gained his RCVS Certificates in Radiology in 1991 and in Small Animal Orthopaedics in 1994.
He joined Gordon Brown at The Grove, Fakenham in 1994, founding the orthopaedic referral service, and now has over 24 years of "hands on" experience of intensive referral small animal orthopaedics.
Simon's particular interests are spinal surgery and THRs, although he remains enthusiastic over any aspect of orthopaedics.