Xavier Salord Torres
DVM MRCVS
Internal Medicine Resident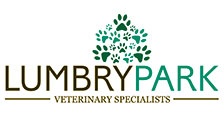 Xavier qualified as a veterinary surgeon from the University in Zaragoza (Spain) in 2017, completing his clinical rotations at Ghent University (Belgium). After graduation, he moved to the United Kingdom and worked for two years as a general practitioner in a busy multidisciplinary small animal practice in West Yorkshire.
Wanting to expand his knowledge in small animal medicine, he completed a rotating internship at The University of Glasgow Small Animal Hospital, where he then joined the Internal Medicine Service to work as a junior university clinician. Aside from attending clinical duties, Xavier also collaborated in research activities and undergraduate teaching.
In August 2021 Xavier joined Lumbry Park Veterinary Specialists as a resident in internal medicine (ECVIM-CA resident), collaborating with the University of Surrey School of Veterinary Medicine as clinical instruction mentor (CIM) and visiting researcher.
Xavier enjoys all aspects of canine and feline internal medicine but has particular interest in immunology, haematology and liver disease. Additionally, he has a passion for acute medicine and management of critically ill patients.