Dovecote Veterinary Hospital
Derby,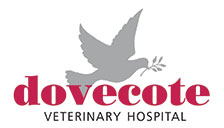 Dovecote Referrals in Castle Donington, near Derby, is a referral hospital which provides specialist surgical, neurological and diagnostic referrals to practices across the Midlands.
The practice is led by Hospital Director, Gill Kershaw, and a team of European Specialists providing services in neurology and neurosurgery, orthopaedics, general surgery, soft tissue, oncology and dermatology. Dovecote also provides certificate-led services in internal medicine and ophthalmology.
Facilities include excellent in-house diagnostic imaging facilities including 16-slice CT scanner and 1.5 MRI and endoscopy. The hospital is a clinical associate practice to the University of Nottingham Veterinary School.
Practice specialists and clinicians