Northern Ireland Veterinary Specialists
Hillsborough, County Down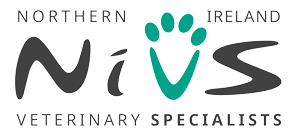 Northern Ireland Veterinary Specialists (NiVS) provide specialist surgical and cardiology referrals to practices in Northern Ireland and the Republic of Ireland.
The specialist team offers services in medical and interventional cardiology, orthopaedic and soft tissue surgery, surgical oncology and neurosurgery. NiVS also provides certificate-led services in internal medicine.
With state-of-the-art facilities, including a 16-slice CT scanner, fluoroscopy C-arm, high definition arthroscopic arm, endoscopy, cystoscopy and the latest surgical equipment, the team prides itself in delivering innovative and cutting-edge treatments.
Practice specialists and clinicians
Specialist
Aidan B McAlinden
MVB MSc CertSAS DipECVS MRCVS
Discipline:
Orthopaedics, Soft Tissue Surgery
Specialist
Julie Hamilton-Elliott
BVSc CertAVP(SAM) PgCert(VPS) DipECVIM-CA(Cardiology) MRCVS
Discipline:
Cardiology