ChesterGates Veterinary Specialists
Chester, Cheshire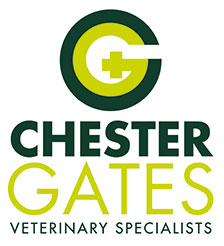 ChesterGates Veterinary Specialists in Cheshire is a leading specialist-led, multidisciplinary veterinary referral hospital offering referral and emergency care 24 hours a day, seven days a week.
The team is led by RCVS, European and American Specialists and offers services in orthopaedics, neurology, neurosurgery, anaesthesia, soft tissue surgery, internal medicine, cardiology, physiotherapy and dermatology, all aiming to provide the highest standard of patient care.
The hospital is equipped with four operating theatres, excellent diagnostic imaging facilities including high field MRI, CT, Endoscopy and Radioiodine therapy for hyperthyroid cats. ChesterGates is home to some of the best-known specialists in UK and prides itself on innovation and clinical research as well as delivering first class care and veterinary medicine.
Practice specialists and clinicians